The MAHANTA Protects Our Family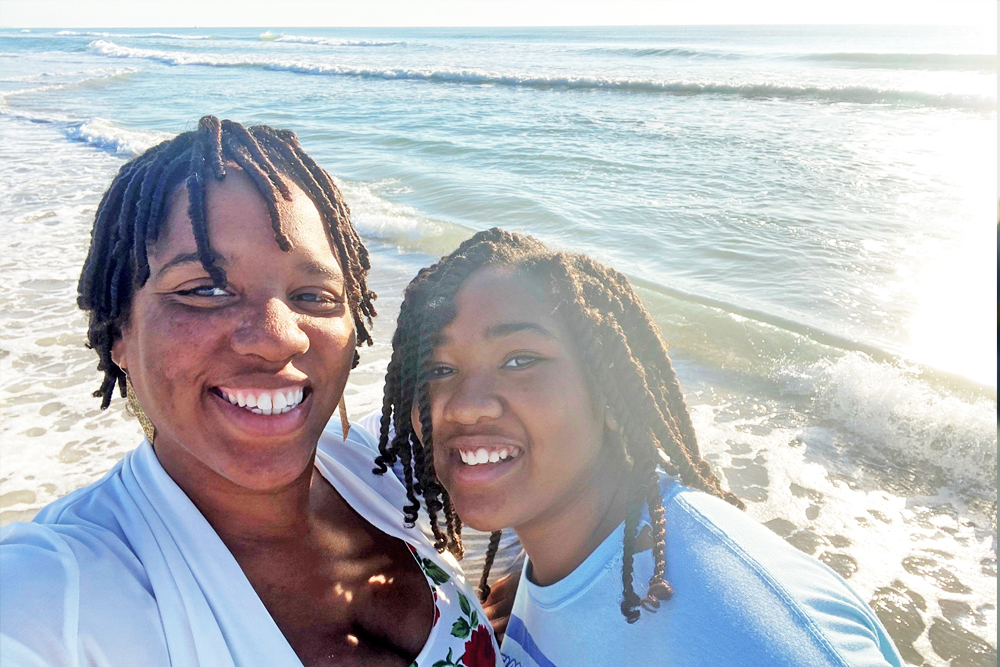 Our daughter, Saniya, usually has Tae Kwon Do after school. But I had forgotten her uniform. So we had to return home.
On our way home, it began to rain. So my mother, Carmen, advised me to take the back way once we retrieved Saniya's uniform. We made it home safely, got her uniform, and took the back roads. I couldn't remember them clearly, but we got on the highway anyway.
Most of our travel time was spent singing an ECK song, "O Light and Sound," in preparation for an upcoming ECK Light and Sound Service.
Then, a few minutes after we got on the highway, a car hydroplaned, overcorrected, spun out of control, and hit another car. The spinning car was two lanes over from us. I could feel the presence of the ECK and the Master moving our car—with myself, Saniya, and my unborn son—out of the way and into another lane.
This was an amazing and overwhelming experience of how the Master's protection and divine presence is always with us.
To further add to the story, upon my return home, I told my beloved partner, Younouss, about our experience. He simply smiled and said, "You may not know, but earlier today I wrote a letter to the MAHANTA, expressing my gratitude for everything, including protecting those I hold dear—you, Saniya, and our unborn son."
All I could do was laugh and smile at the love and protection that surrounds our family. Thank you, Wah Z! We love you!